EA review - Candelabrum EA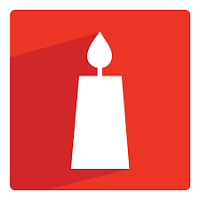 | | |
| --- | --- |
| Rating total: | |
| Backtests: | |
| Live performance: | |
| Risk control: | |
| Customizability: | |
| Price: | |
| | |
| --- | --- |
| Vendor link | Price: | $295 (2020.01.10) |
| Trading strategy: | Counter-Trend, Candlestick patterns |
| Vendor live account: | No |
| Own live account: | No |
| Latest tested version: | 2.0 |
| Latest tested date: | 2019.09.06 |
| Risk factors: | Zig zag movement |
---
Candelabrum EA uses candlestick patterns, pivot points and Bollinger bands as indicators to detect the start of a new trend. Pin bar patterns are often used for entries because they are usually interpreted as a sign for a reversal. Therefore, we classify the system as a counter-trend strategy. After entering the initial position it will often partially close the position at different percentage Fibonacci levels to diversify the exit.
The backtests on real spread data do not look very convincing, except for EURGBP. However, on EURUSD and USDCAD the performance in recent years was better than the performance in earlier years, which might also partly explain the better live performance compared to backtests.
Our opinion
This EA is again one of the few exceptions where the live signal is better than one would assume from historic backtests. Considering the low price, it could be worth testing on live accounts if you are searching for an EA based on candlestick patterns.
---
---
---
Portfolio backtest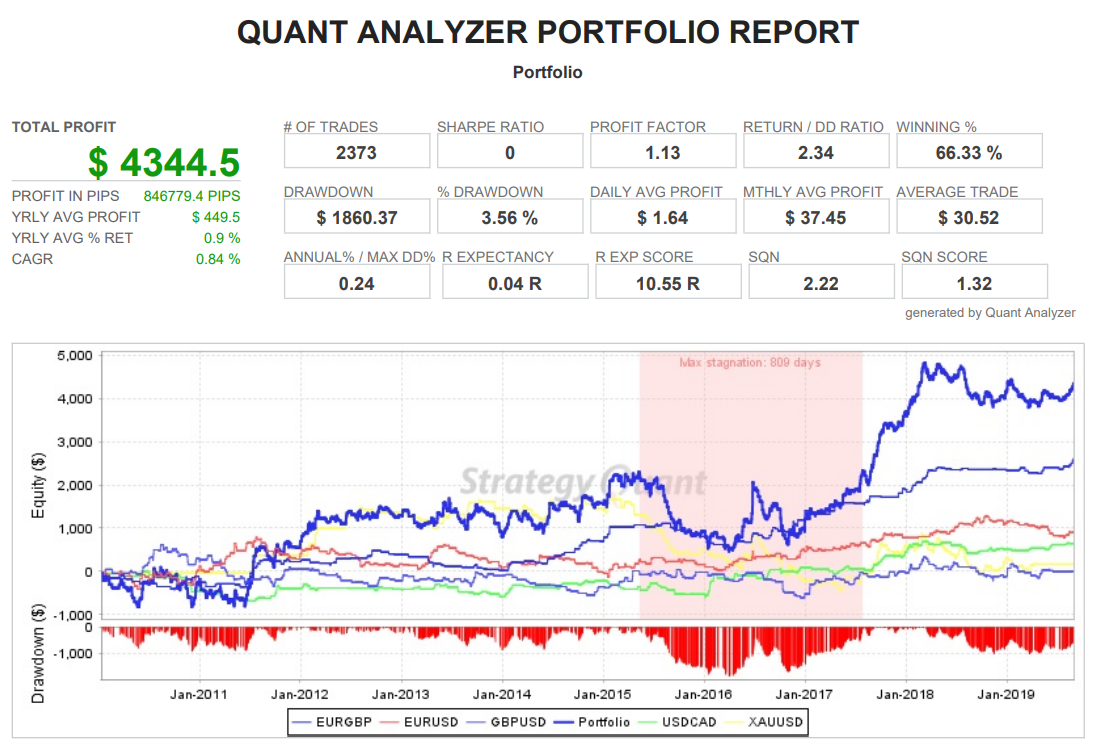 ---
---
Latest EA reviews
---
An EA that is developed by Generic Machine Learning. Check it out
---
A momentum / trend following strategy with good and stable backtests.
---
A very promissing EA that trades intraday pullbacks on a impressive number of 28 pairs.
---
A cheap night scalper with promising backtests. Check it out.
---
A S/R scalper for the EURUSD pair with an impressive backtest.
---
An asian scalper with a 4 years old live account. Check out our review
---
A trend follwing system with inconsistent backtests.
---
Promising new Asian scalper with good live results. Check out our review.
---
A martingale system which survived astonishing long in live trading
---
A trend / counter trend system that trades 31 different pairs. Check it out
---
A successful trend following EA with nearly two years of live history. Check out our review.
---
A quite cheap intraday scalper for the NZDUSD. Is it worth the money? Check it out.
---
A counter-trend system with inconsistent backtests
---
A combination of a momentum based strategy and an SR level breakout system
---
An aggressive intraday counter-trend scalper on M1 time frame
---
Comments
No comments yet.
Add a comment:
---
Want to start trading on a live or demo account?