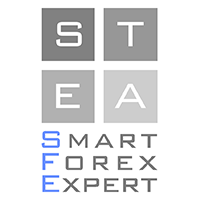 | | |
| --- | --- |
| Rating total: | |
| Backtests: | |
| Live performance: | |
| Risk control: | |
| Customizability: | |
| Price: | |
| | |
| --- | --- |
| Vendor link | Price: | $300 (2022.08.28) |
| Trading strategy: | Night Scalper |
| Vendor live account: | Yes |
| Own live account: | No |
| Latest tested version: | v1.0 |
| Latest tested date: | 2019.10.16 |
| Risk factors: | News, flash crashes |
---
SFE Stealth is the newest member in the SFE EA family.

SFE Stealth uses a mean-reversion strategy on M5 time frame and trades around the end of the NY and start of the Asian session.
It's currently optimized for 17 currency pairs, which leads to a high diversification factor.
It does not use any kind of grid or martingale strategy, but it can happen that the EA will open multiple positions of the same currency pair in the same direction. Each trade will be managed individually. It sets a TP and SL on each trade, however, most trades will be closed earlier.

All pairs seem to be optimized for a only a few years. Our backtests starting from 2010 show that it would not have performed quite as good in the past (max. stagnation for over one year). However, it would still have been profitable.
There is no news filter available currently, but the author implemented a function that allows him to disable the trading in case of an upcoming dangerous event.
The live account result looks promising, however, with less than three months of live history it's quite early to judge the long-term profitability.
Our opinion
The backtests are not very convincing, but the first three months of live performance are really good. At the end this is what matters. We will review SFE Stealth again in a few months to see how the live performance developed.
---
---
---
Portfolio backtest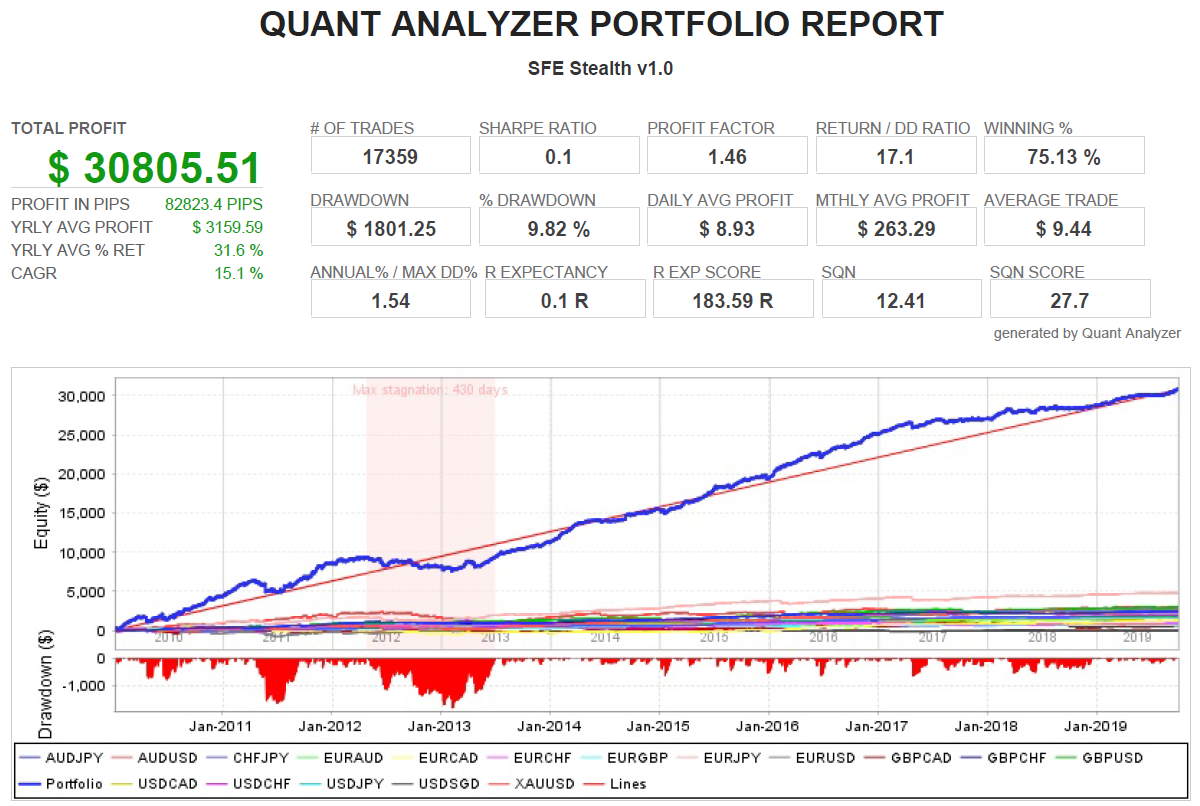 ---
---
Latest EA reviews
---
An EA that is developed by Generic Machine Learning. Check it out
---
A momentum / trend following strategy with good and stable backtests.
---
A very promissing EA that trades intraday pullbacks on a impressive number of 28 pairs.
---
A cheap night scalper with promising backtests. Check it out.
---
A S/R scalper for the EURUSD pair with an impressive backtest.
---
An asian scalper with a 4 years old live account. Check out our review
---
A trend follwing system with inconsistent backtests.
---
Promising new Asian scalper with good live results. Check out our review.
---
A martingale system which survived astonishing long in live trading
---
A trend / counter trend system that trades 31 different pairs. Check it out
---
A successful trend following EA with nearly two years of live history. Check out our review.
---
A quite cheap intraday scalper for the NZDUSD. Is it worth the money? Check it out.
---
A counter-trend system with inconsistent backtests
---
A combination of a momentum based strategy and an SR level breakout system
---
An aggressive intraday counter-trend scalper on M1 time frame
---
---
Want to start trading on a live or demo account?
Be aware that most retail traders (usually around 60-80%) lose money. Please consider whether you can afford to take the risk of losing your money.